It was a long journey !
I have just receive this pics from my australian collector. Phosis T'Kar and the Eldar Wraithlord are peacefully arrived in Australia.
Happy to have that kind of news, even if the packages I made was pretty secure and made me confident !!!
As you can see, they are also in pretty decent company, so I'm sure they'll enjoy their new climate

!
To mister X : Thanks for the pics !!!
———
Je viens juste de recevoir des photos de mon collectionneur australien. Phosis T'Kar et le Seigneur fantôme Eldar sont arrivé paisiblement en Australie.
Heureux d'avoir ce genre de nouvelles, même si j'étais plutôt confiant dans le paquet très sécurisé que j'avais fait.
Comme vous pouvez le voir, ils sont en plutôt charmante compagnie, et je suis sure que leur nouveau climat les ravira !
À monsieur X : merci pour les photos

!!!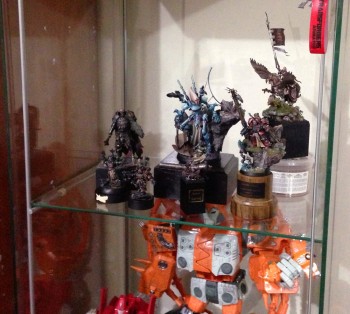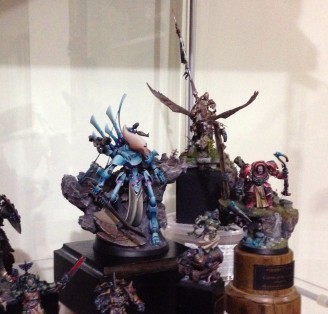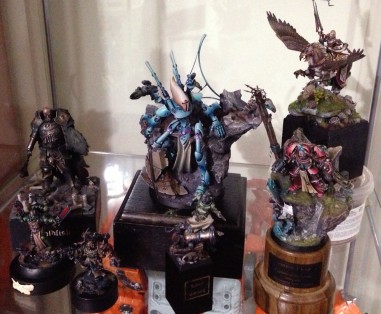 They will not be alone…
In a few days, my Mandrake will also take a flight to the kangaroos country.
A Dark Eldar, an Eldar, and a Space Marine in the same cabinets… hummm… seems dangerous to maintain peace IMHO

!
——-
Dans quelques jours, ma Mandragore prendra aussi son envol pour le pays des kangourous.
Une Eldar Noir, un Eldar, et un Space Marine dans la même vitrine… hmmm… le maintien de la paix et du statut quo ne va pas être si aisé AMHA

!