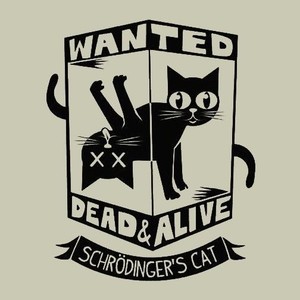 UK :
The last time I wrote something here, was the 29th of April. 2015.
A lot of people could have think that I was dead, or alive. False ! I was both, like Schrödinger's cat !
The reality is simple, if I didn't publish something here, I was still painting miniature here and there, and writing a lot of differents articles, step by step, or chronicles for the french magazine Ravage.
Today, and within the impulse of different people (thanks to Maud and Thibaut in order), I "just" have to update the website with all the contents that was not published. Mostly by lazyness.
But the desire to use again the brushes in a more serious, or professional way redid is way. Future will tell
So today, I'll simply conclude this article by the two next adding I planned to do :
- The galery of "The Greatest Enemy" diorama, I made in 2016 for the same theme Uk Golden Demon
- The step by step of this diaroma, narrating the different states of its realization.
Go !… I promise I'll try to remove my second foot from the tomb that held me back

!
 FR :
La dernière fois que quelque chose fut publié par ici, ce fut le 29 avril 2015.
On aura pu croire alors que j'étais mort, ou vivant. Faux ! J'étais les deux, tel le chat de Schrödinger !
Car si je ne publiais rien par ici, je n'ai pourtant eu de cesse de continuer à peindre par-ci, par-là, tout en rédigeant en continu différents articles, pas à pas, ou chroniques, pour le magazine Ravage.
Aujourd'hui, et sous l'impulsion de différentes personnes (merci Maud et Thibaut en priorité pour vos différents rappels), il ne me reste plus qu'à mettre le site à jour du contenu qui lui fut arraché, notamment par pur fainéantise.
L'envie de reprendre les pinceaux de manière plus sérieuse, voire en partie professionnelles, refait son nid, l'avenir nous dira de quoi il sera fait !
Aussi je terminerai par un petit avant goût des deux prochains ajouts à venir :
- La galerie de mon diorama "The Greatest Enemy" réalisé en 2016, à l'occasion du Golden Demon Anglais du même thème.
- Le pas à pas du diorama en lui-même, narrant les différentes étapes de sa réalisation.
Allez, promis, je vais tenter d'extirper mon second pied de la tombe qui me retenait

!