As i'll go to Spanish Golden Demon with somes friends, this is just two quick pics showing the differences of my desk : during and after painting.
It seems that on work, I'm a little bit disorderly

!
For my entries, don't expect greats things from me. I go there without any pressure and any big project

.
More informations and tutorials soon

!
——-
Comme je me rend on GD espagnol avec quelques amis, voici juste deux rapides photos de mon bureau : pendant, et après peinture.
Il semblerait que je sois un poil désordonné sur le moment

!
Concernant mes entrées, il ne faudra pas s'attendre à des merveilles me concernant. J'y vais sans pression et sans gros projet

.
Plus de détails, et de tutos sous peu

!
During/Pendant…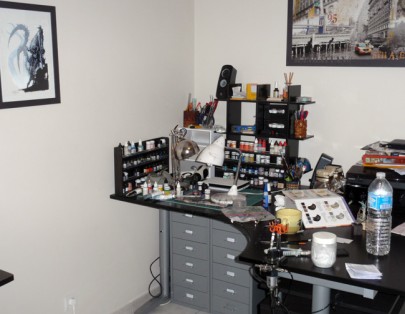 … And after/après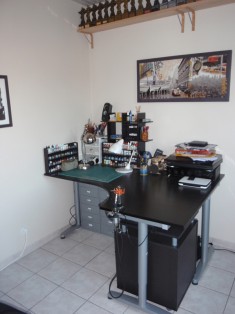 For informations there is more than seven differences

!
Pour info, il y a bien plus que sept différences

!